The optimal
chassis tuning!
With the mechanical preload adjuster, users can quickly and easily adjust the "travel" and can convert from a hard floor to a sand floor track in a short time. This is important, because every type of track needs a different balance of the bike.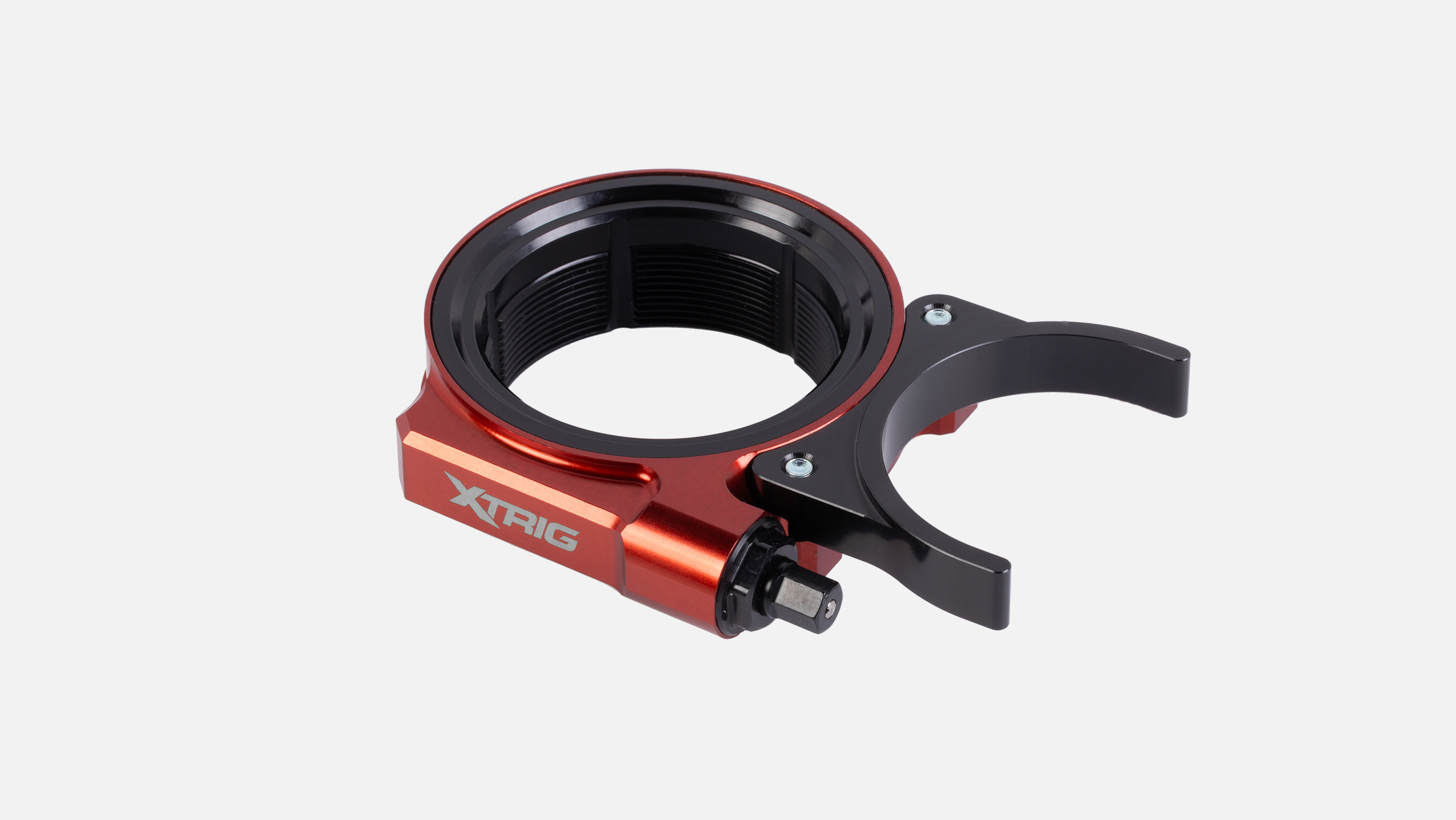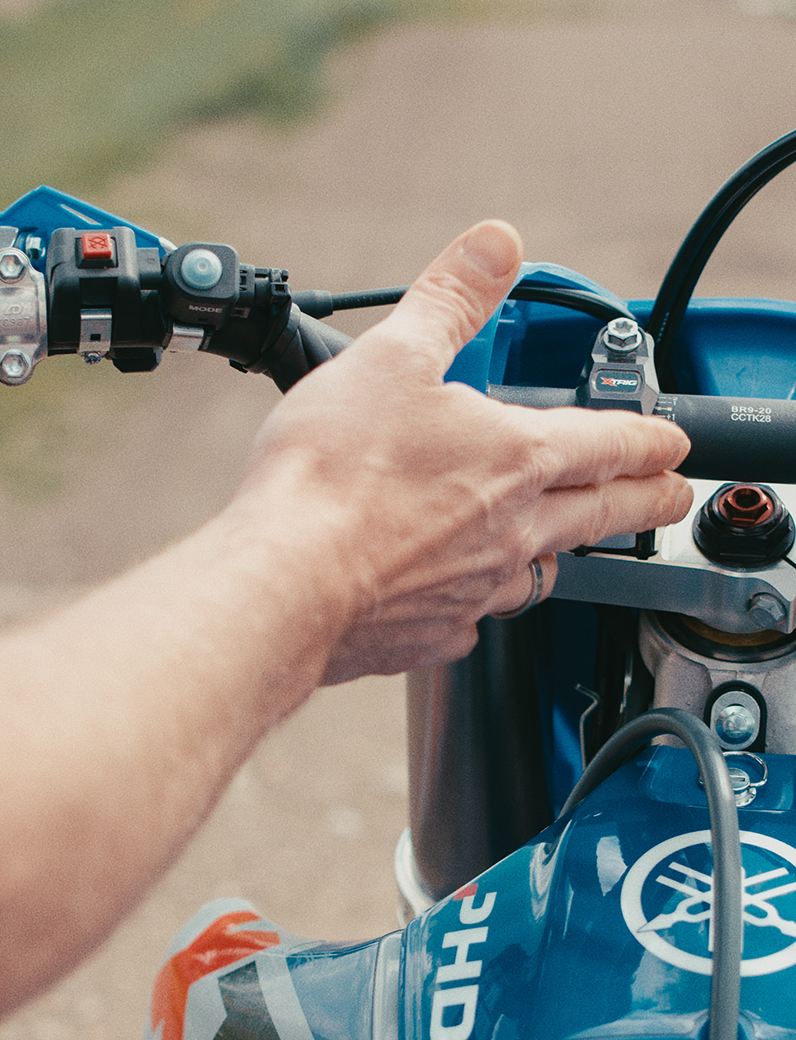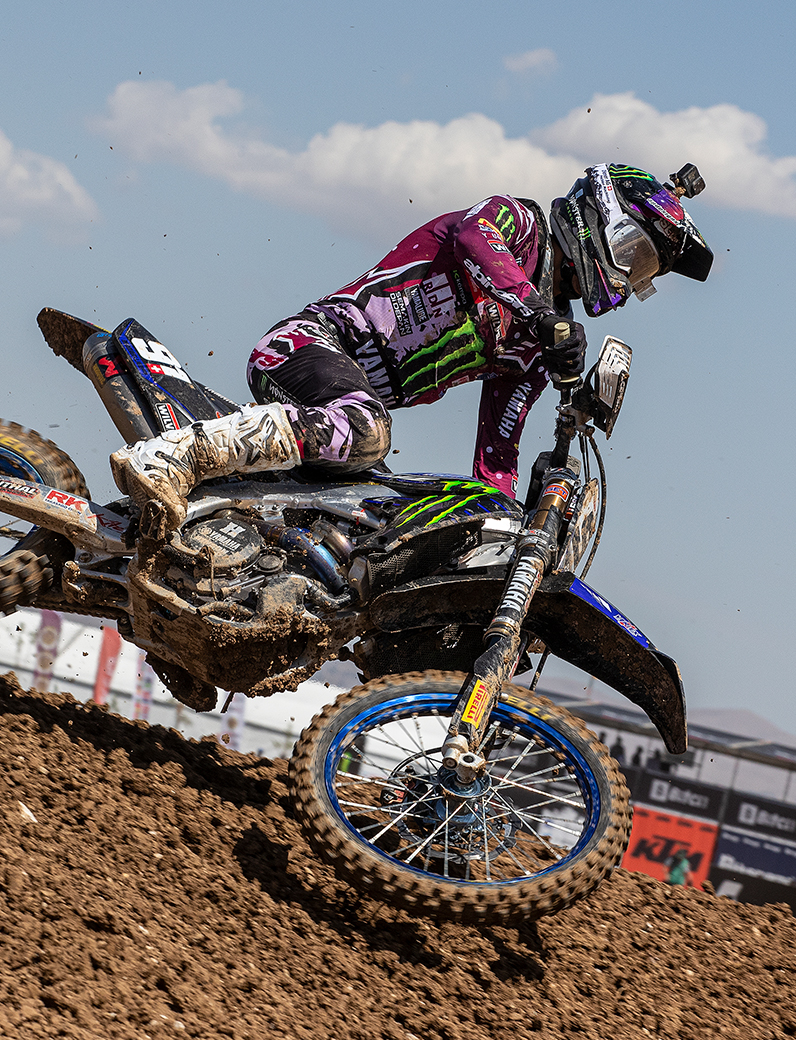 Mechanical drive
Large adjustment range
Easy handling
Quick adjustment of spring preload
Low weight
Fast changeover from hard to sand floor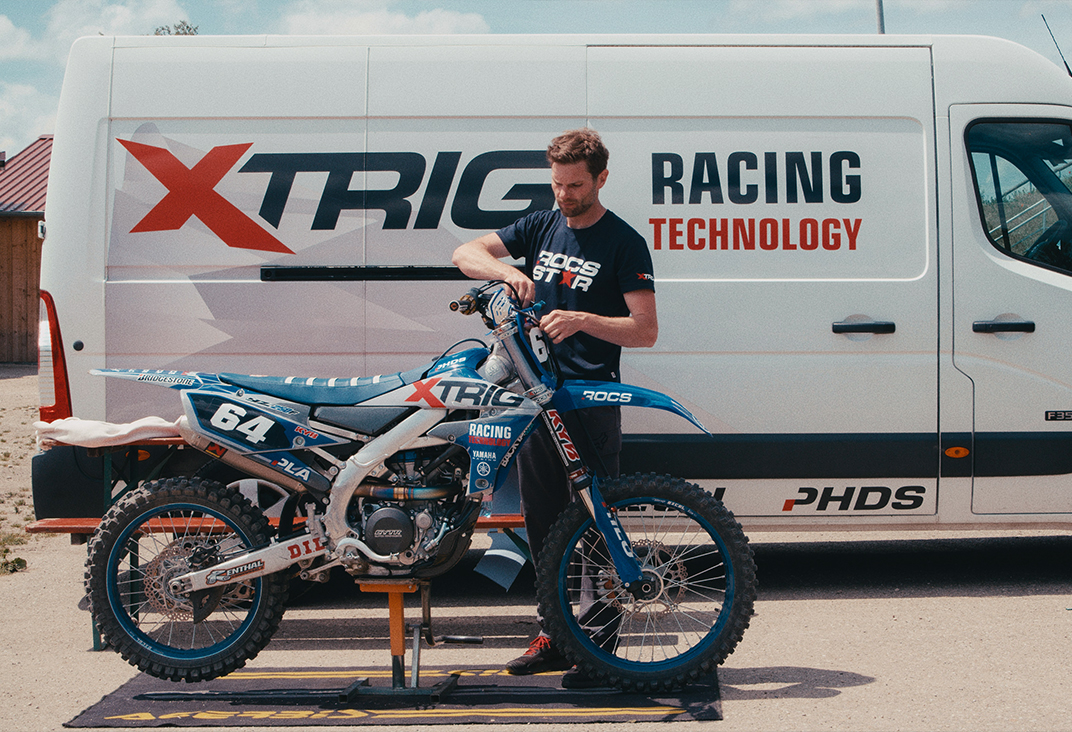 On our Infocenter website you will find all details about our XTRIG products for your motorcycle. With the respective item number, you can quickly and easily order the products from a dealer of your choice.
Flex is the interaction of the stiffness and flexibility of the triple clamp. This is an important factor for the function of the fork.
Offset is the term used to describe how far the front axle is 'offset' from the steering axis. Bikes with a large offset are easier to handle. Smaller offsets guarantee steering precision.
The steering head angle is the angle of the steering axis to the ground. It is a result of the geometry of the frame and cannot be adjusted.
The distance between the wheel-to-ground contact point and the projected steering axis is known as the 'trail'. The greater the offset – the smaller the trail, making the bike easier to handle. The more the offset is reduced, the greater the trail becomes – keeping you in your lines.
The balance of a bike is all about the weight distribution between the front and back wheels.
The range of options for adapting a bike is limited. This is of great importance to particularly tall or short motorcyclists. Bike balance is also influenced by the steering set-up as it shifts the biker's centre of gravity.
It is necessary to differentiate between static and dynamic suspension travel. Static travel refers to the distance the bike rear travels from full extension to its natural suspension limit under its own weight. According to manufacturer stats, for bikes with swing deflection the distance should be between 25 and 40mm.
Dynamic travel is measured with the mounted rider. The manufacturer recommends travel from full extension to a natural suspension position under the weight of the rider of 102mm.
Torque is measured in Nm (newton-metres). Adherence to stipulated guidelines is obligatory. Too much or too little torque can have a marked influence on the performance of forks.
Fork bridge cleaners should preferably have a low pH value, since alkaline cleaning agents can encourage corrosion. After cleaning, we recommend rubbing down the fork bridge and other aluminium parts with a cloth and neutral preservative oil.
Triple clamps are usually made of aluminum. We at XTRIG use a high-strength, ultrasonically tested alloy that is specially manufactured for us.